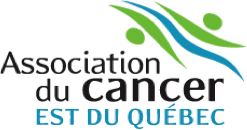 In solidarity for your wellbeing
A wholly regional organisation, 100% of the donations the Association du cancer de l'Est du Québec receives are reinvested in the Bas-Saint-Laurent, the Côte-Nord, Gaspésie, and the Îles-de-la-Madeleine. With the help of the whole community, the Association works to put in place and maintain the services that provide comfort and support to those affected by the disease, allowing them to feel better both physically and psychologically.
The Association offers a wide range of services including a warm welcome at the Hôtellerie Omer-Brazeau, care and support at every stage of the illness, free web conferences, easy-to-understand information guides, various activities throughout Eastern Quebec as well as at the Centre de mieux-être Cendrine et Philippe, and much more!
151, rue Saint-Louis, P.O. Box 4151
Rimouski (Québec) G5L 0A4
Toll-free: 1 800 463-0806
Fax: 418 724-9725
info@aceq.org
www.aceq.org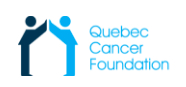 A second family, a light at the end of the tunnel, a refuge in the storm, a team of good-hearted people – that's what the Foundation means for the 20,000 or so men and women who find support there each year.
The Quebec Cancer Foundation supports people with cancer and their loved ones, here in Quebec, through services suited to their needs and daily concerns. We are here listening, informing, comforting, caring and providing lodging for Quebecers when cancer strikes, turning their lives upside down.
INFO-CANCER : 1 800 363-0063
infocancer@fqc.qc.ca

We're here to help.
Contact us or call us toll-free at 1-888-939-3333 (TTY 1-886-786-3934).
Cancer can be difficult to understand and coping can be stressful. It can help to talk to someone you can trust to give you current, reliable information. Our Cancer Information Service is a national, toll-free service available to cancer patients, caregivers, families and friends, the general public and healthcare professionals. We'll take all the time you need to answer your questions and give you information about:
cancer treatment and side effects
clinical trials
coping with cancer
emotional support services
prevention
help in the community
complementary therapies
Service is available Monday to Friday in English and French. For other languages, we can access an interpreter service.
Leucan promotes the recovery and the well-being of cancer stricken children and supports their families by providing distinctive and tailored services and assistance through every stage of cancer and its side-effects.
Leucan  Québec  (including Chaudière-Appalaches, Bas-Saint-Laurent, Côte-Nord, Gaspésie et Îles-de-la-Madeleine)
2950A, boul. Laurier
(Édifice McDonald – 2e étage (côté service au volant))
Québec (Québec) G1V 2M4
Phone : 418 654-2136 ou 1 877 606-2136
Fax : 418 654-2767
eMail : quebec@leucan.qc.ca